Ihave always been interested in business creation.
During more than a year, I worked with my friend Célia on the creation of a mobile app.
We went through all the steps of a startup creation project, starting with the market study, researches, organization of a focus group and an online survey, at the beginning. Then, we thought about all of the aspects of our projects: datas, technical implementation, visual identity, webdesign, user journey, user experience, marketing, finance... And of course the business model.
Ugo, your pocket buddy! The 2.0 touristic guide
For that project I mainly worked on the business plan, specifically with the numbers: the forecast statement over 5 years by budgeting the costs of the team, the marketing, and others expenses including the depreciation of fixed assets. I also worked on the financial structure of the company, including a potential fundraising.
You will discover a very small extract of that project. Feel free to contact me for more information, I would be pleased to talk about it and show you our detailed synthesis.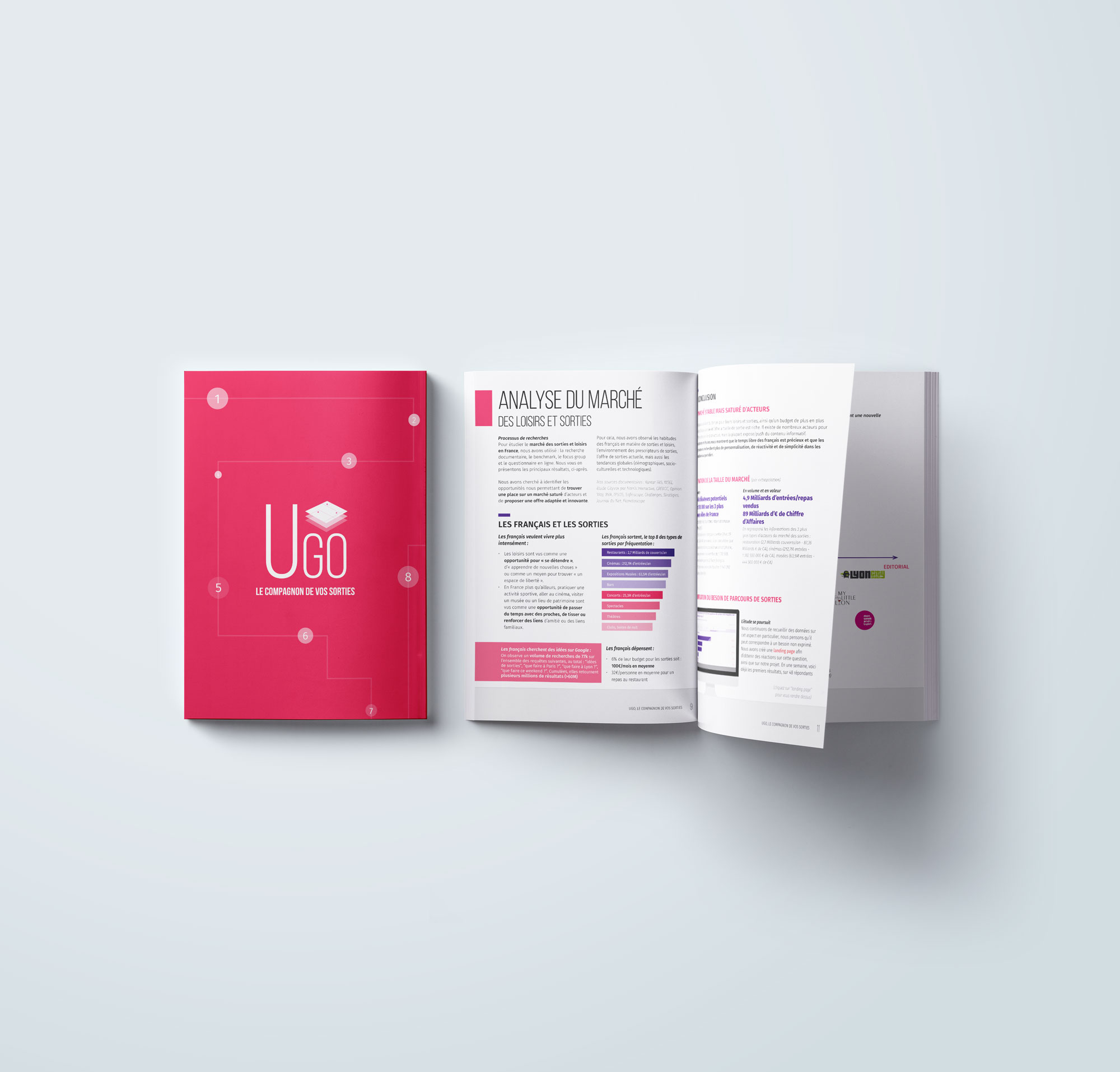 Here is an overview of the final document that I designed.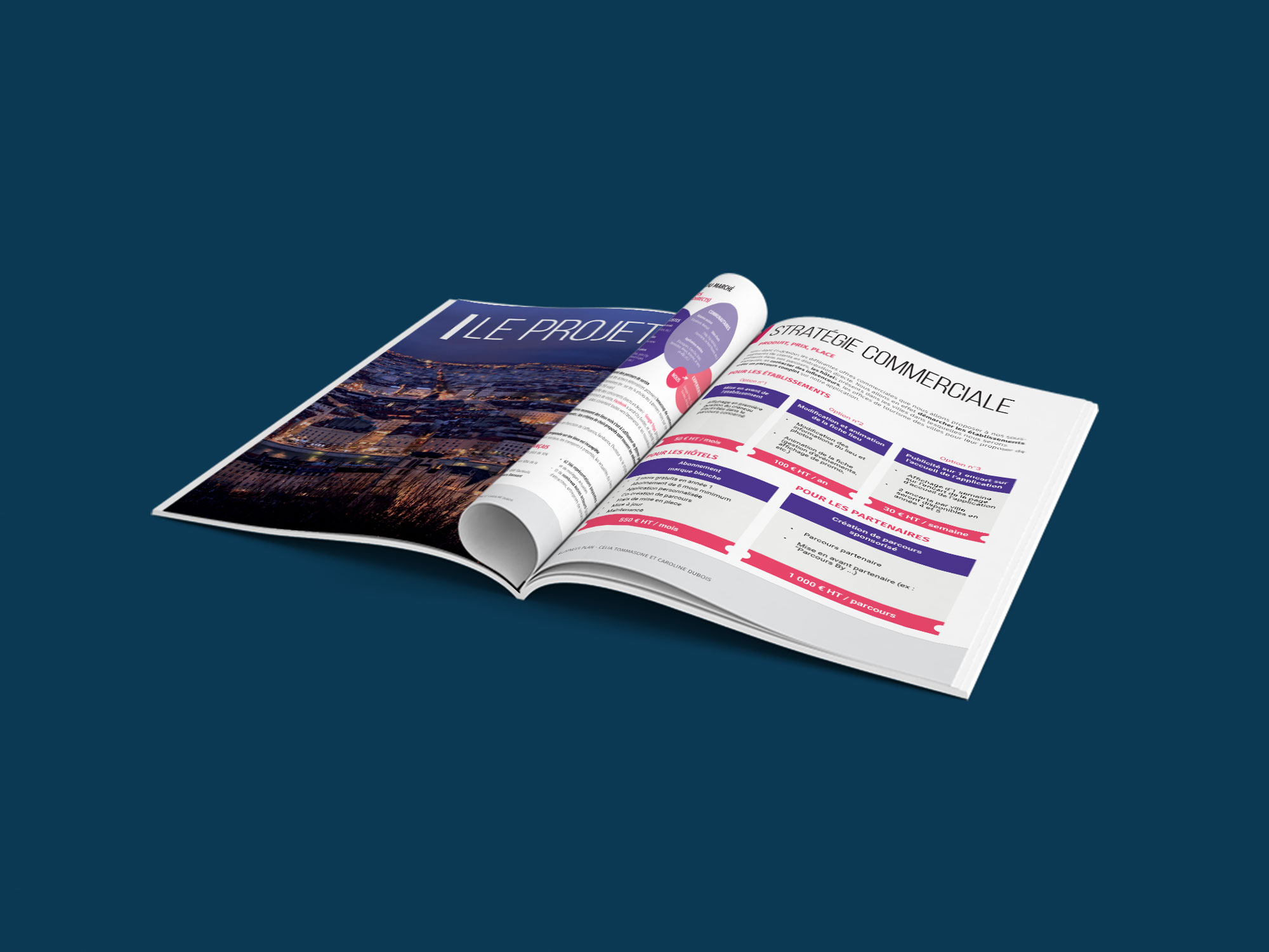 The executive summary which was given to investors, entrepreuneurs, incubator's members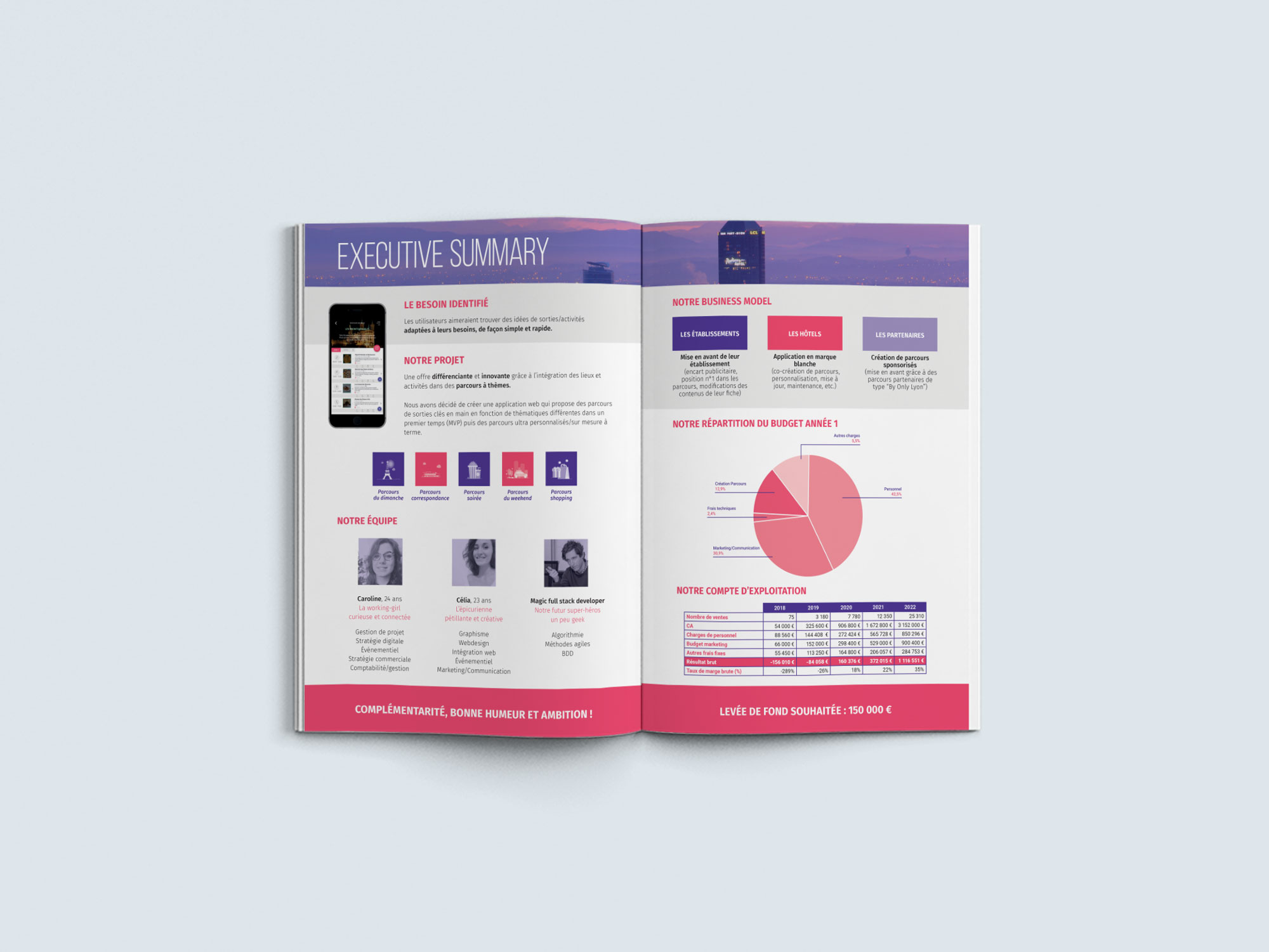 The mock-ups of the mobile app following the user journey (Design Célia Tommasone)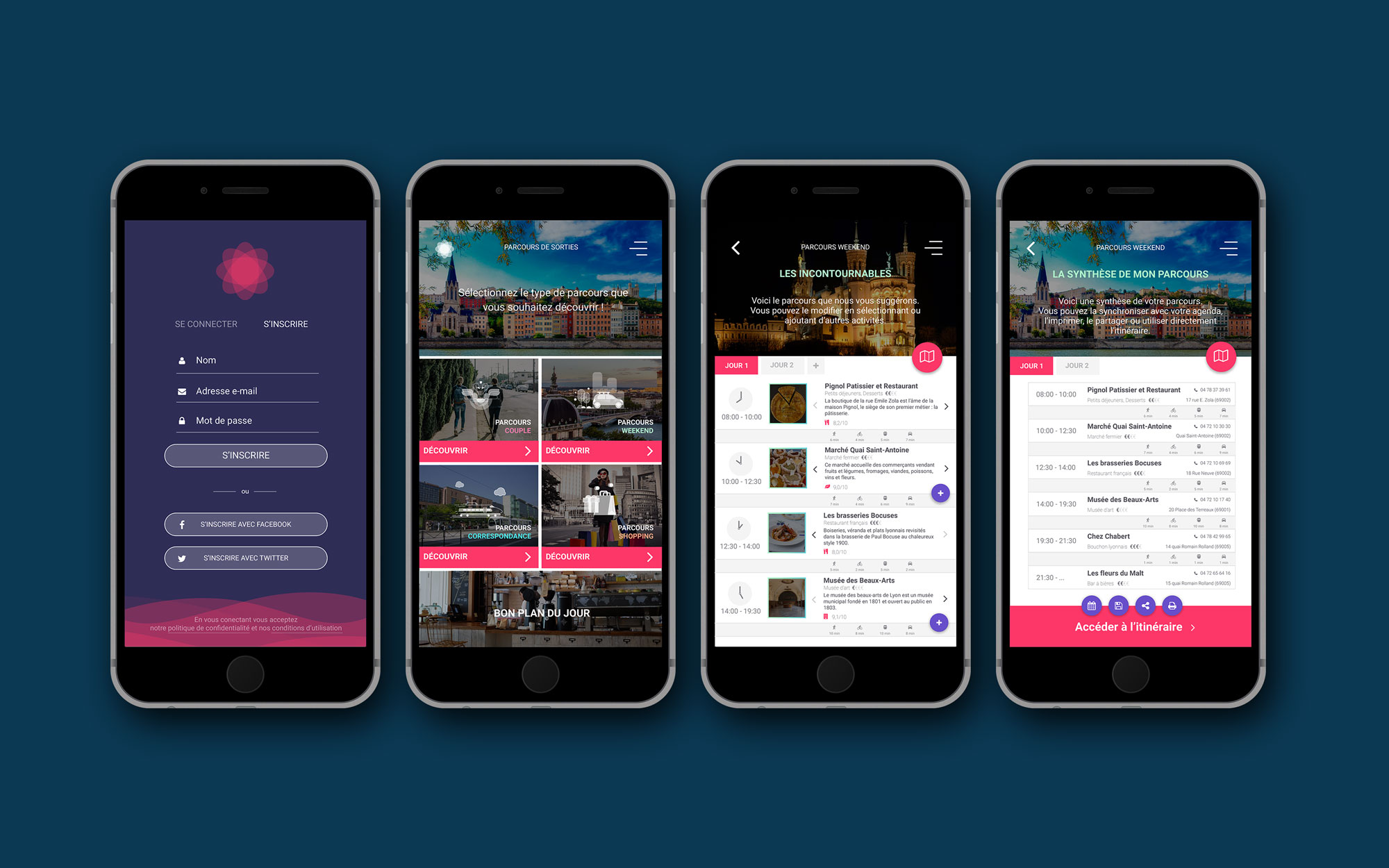 Short animations that I've created with Adobe After Effects (Design Célia Tommasone)